What's more beautiful than one little baby cow? Well, here's the answer: Four fuzzy little baby cows.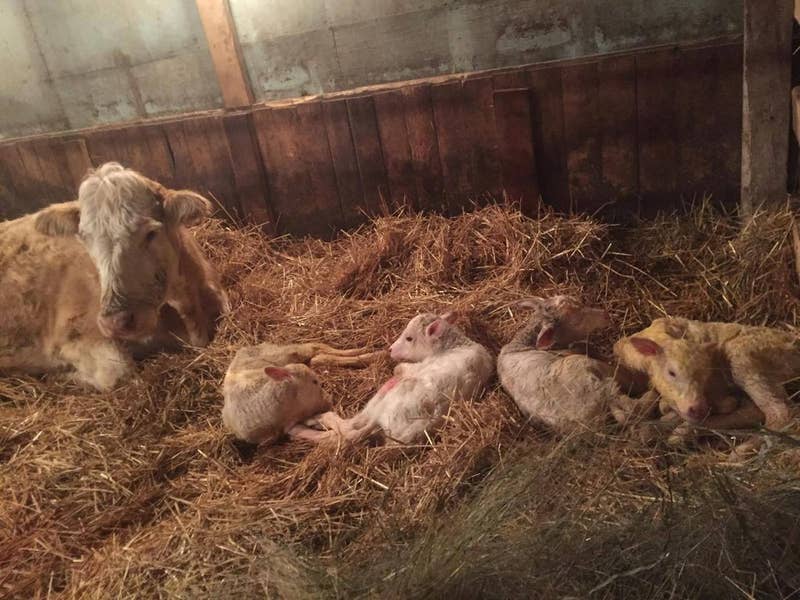 Recently, a cow in Alida, Saskatchewan, has given birth to quadruplets, which is really rare and incredibly adorable.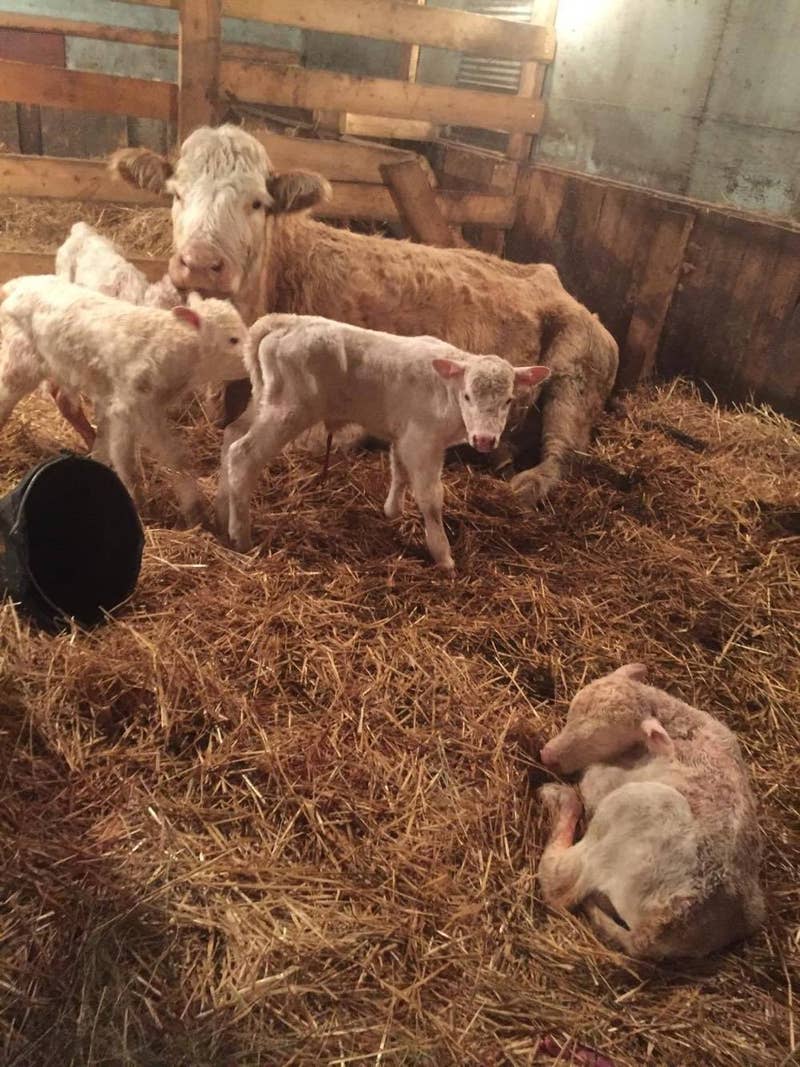 The babies were born on on Kayla Lamport's farm, but she had no idea that they were so many.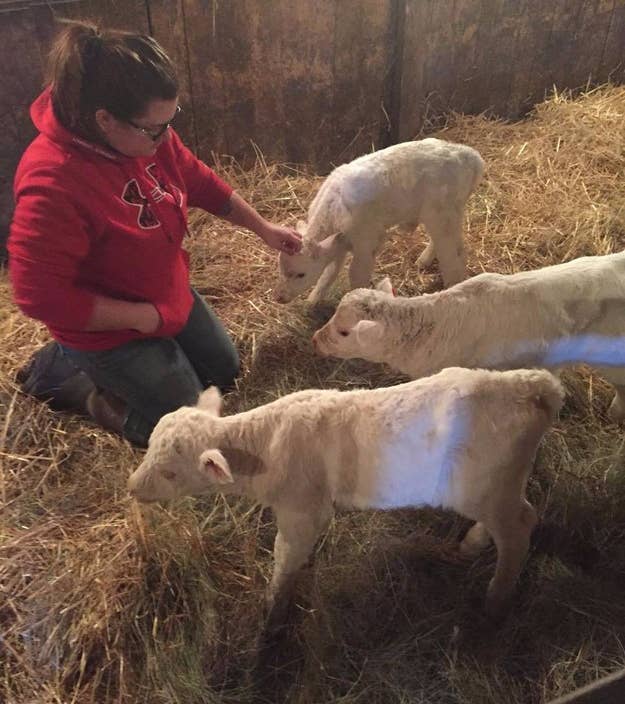 "One day she was just goofing around so we brought her into the farm to check her out and we saw there were four feet in there," said Lamport.
With the help of her father and brother, she got the first two calves out, without realizing there were two more.
After getting the third one out, they thought they're done, but an hour and a half later the mama cow gave birth to her fourth baby.
"It was a complete shock. We've never had more than twins."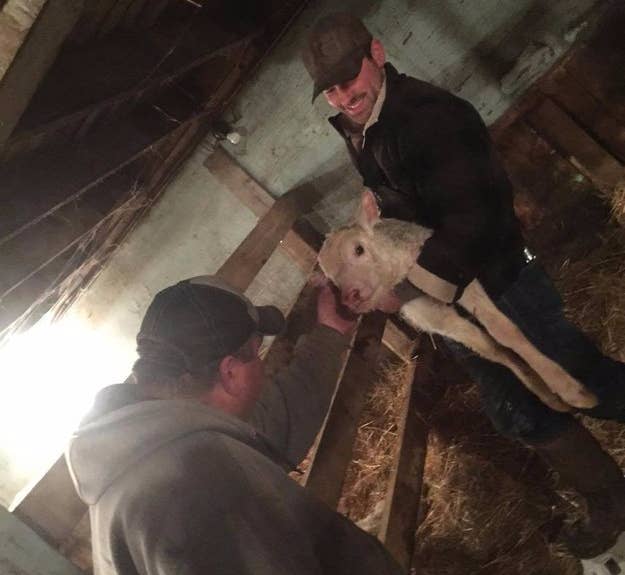 Also, they bought one more cow so there's enough milk, because he odds of a quadruple birth are 1 in 11 million.
"They're super cute and super playful," said Lamport.
The babies were given tags: A, B, C, and D – although Lamport called them Abby, Bruce, Charlie, and Duke.